This agency is owned and operated by Doug and Ida Jane Bailey, real estate brokers in Dallas since the early 1980's.

We manage about 200 living units and work for 125 owners. Rents range from $450 to $4900 a month.

Our operation is small and focused. We have a seasoned maintenance chief on staff, Pedro Rocha, 20 years of experience in maintenance and repair of rental property, and two people who work in the office, Elspeth Murphy and Gwen Princehouse, with years of experience in real estate.

We do most make-ready and repair with our own people and have a list of sub-contractors and service people who have proved themselves over time. We make no money off the maintenance operation. In fact, we subsidize it, some years more than we planned.

Our fee for management is 10 percent of the rent. No other fees for leasing or renewals. You can go to our main page for details or our landlord policies page for more information.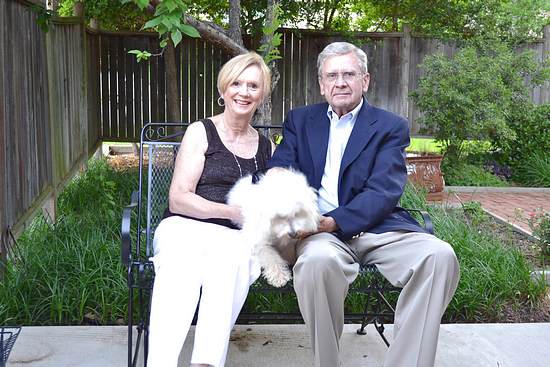 Doug, Ida Jane and Louie April, 2012.
Click for Doug, Ida Jane and Sam in 2004.